Helping Your Pets Live Longer & Happier Lives

Comprehensive Veterinary Care in Oklahoma City

At Putnam North Animal Hospital, we provide a comprehensive range of veterinary services to ensure your pets get the quality care they deserve.
Quality, Integrity, Compassion & Service
Putnam North Animal Hospital is a veterinary hospital offering a comprehensive range of services for pets in Oklahoma City. From routine checkups and dentistry to diagnostic testing and boarding services, we strive to offer all of the services your pet needs in one place. 
Welcome to Our Oklahoma City Animal Hospital
We are a full-service pet hospital that offers comprehensive medical services for cats and dogs in our clinic located in Northwest Oklahoma City.
Putnam North Animal Hospital opened its doors under our current management in 1994 and, in 2002, we joined with Walnut Village Pet Clinic and both practices were combined into our current location at North Rockwell and 122nd Street in the Walnut Village Shopping Center.
We have been caring for Oklahoma City's animal companions for nearly 30 years and have worked to earn a reputation over that time for high-quality care delivered with professionalism and compassion. 
Whether you are bringing your pet in to see us for the first time, or have been counting on our veterinary team for years, we consider all our patients to be part of our extended family.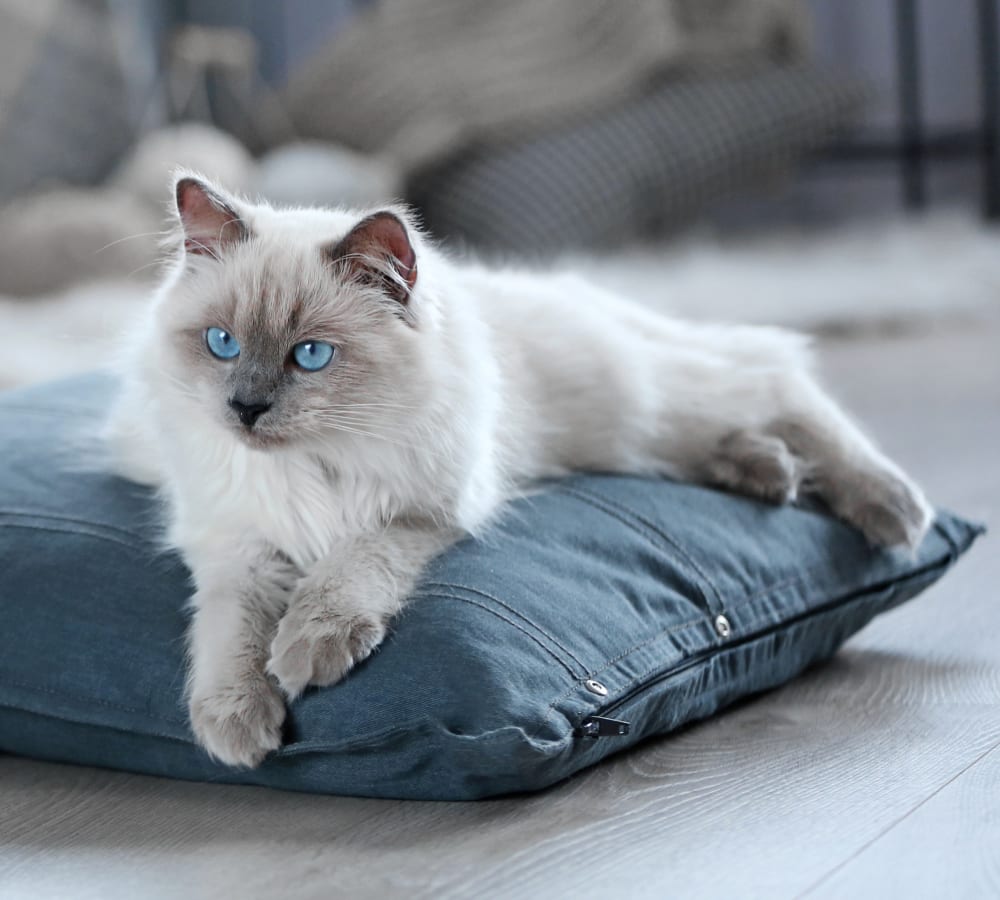 This place is spotless and the noise level is at least 50% lower, than any other place I've visited. I feel good about choosing them to board my dog.

I can not say enough good things about Putnam North Animal Hospital! We followed Dr. Katie Kughn from her last office (because she's amazing!) to this office.

We have been to many veterinarians over the years, but I've never had an experience like I do at PNAH. They genuinely care about my little guy and are so sweet and gentle with him. I just love this place.
Address & Hours
Putnam North Animal Hospital proudly serves patients from neighbourhoods across Northwest Oklahoma City, including Walnut Creek, Summit Place, Van Buren and beyond.
Hospital Hours
Monday: 07:00 am - 06:00 pm
Tuesday: 07:00 am - 06:00 pm
Wednesday: 07:00 am - 06:00 pm
Thursday: 07:00 am - 06:00 pm
Friday: 07:00 am - 06:00 pm
Saturday: Closed
Sunday: Closed
*Please note that we are open for pickup or drop-off of pets for boarding or previously ordered medications on Saturdays and Sundays between 8:00 am - 9:00 am and 5:00 pm - 6:00 pm.
Address
12401 N Rockwell Ave,
Oklahoma City,
OK
73142
US